Slack integration with WP Ever Accounting helps you to receive instant notifications of sales and expenses directly in your slack chatbox.
Download the file
To install the Slack extension, first of all; download the file from the Ever Accounting profile. A zipped file will be downloaded.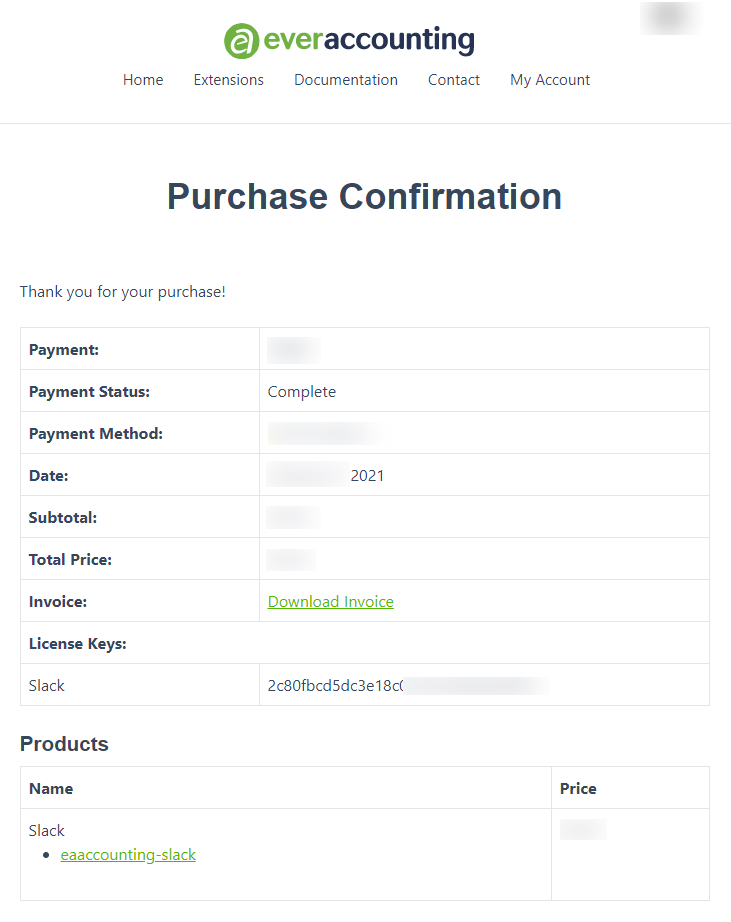 Upload the Zipped file
After Downloading the file, upload the zip file. To upload, click on Plugins>Add New and upload the file.
Install Slack and Activate
Now click install and notification of success installation will appear. Click Activate Plugin.