WordPress gives you multiple ways to install plugins. We will show you the most common ways to install WP Ever accounting.
Install by Search
From the WordPress Dashboard, you can easily look for the plugin and can install it in just a few clicks. To do that, go to the Dashboard and click on the plugins. There you will find an option – 'Add new'. Click on it and search for WP Ever Accounting from the search box.
---
Once the plugin appears, click on the Install Now button to install. When the plugin is installed, click on Activate to activate the plugin on your site.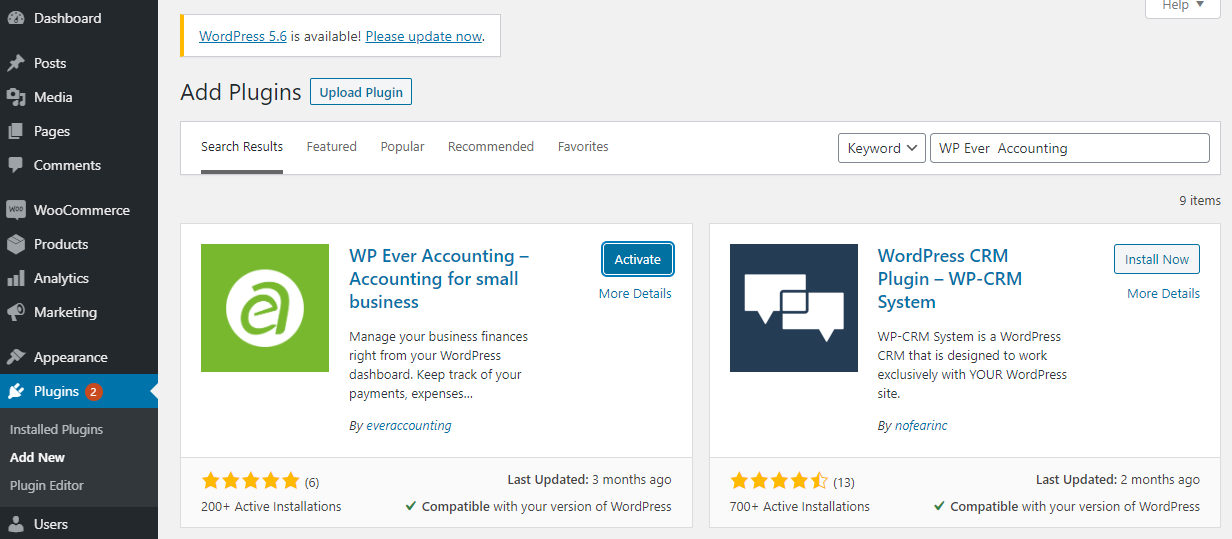 ---
Upload a ZIP file
You can try the uploading method to install WP Ever accounting and can activate it. To do that, you need to download the plugin from here first. Then, from the Add new option, select Upload Plugins.
---
Activate Plugin
From the options, click on Choose File and upload the ZIP file from your computer and click on Install Now to install WP EVer Accounting. Once the installation is complete, activate the plugin by clicking on Activate Plugin.
---